Colored carrots naturally contain many nutrients, which are good for our bodies. For example, orange carrots are rich in Alpha and Beta cartotene. Beta carotene is converted in the body into Vitamin A, an essential substance for eye health and the immune system. The purple carrots contain much higher values of Beta carotene, than the orange carrots. Purple carrots also have a lot of Anthocyanin, a purple-red dye.
Like beets, purple carrots give off color during cooking. Therefore, cook and prepare the purple carrots separately. This purple carrot has a delicious flavor.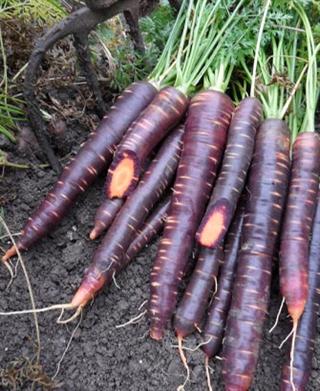 Product group:
Root vegetables
Packaging:
Wooden box, alternative by arrangement
Storage temp:
0.5 - 3 degrees
Shelf life:
raw 1 - 2 weeks
Available:
mid-September to late May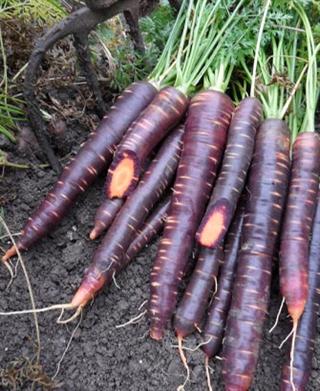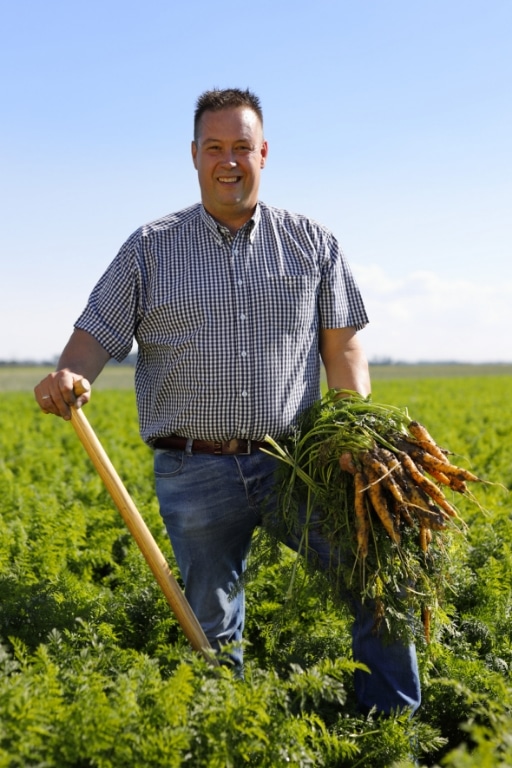 Due to the wide variety of possibilities in terms of colors, flavors, processing and preparation options, our vegetables are an added value for: Retail, food service and industry. Please feel free to contact us if we have given you an idea as a result of our colored vegetables or if you would like to know more.